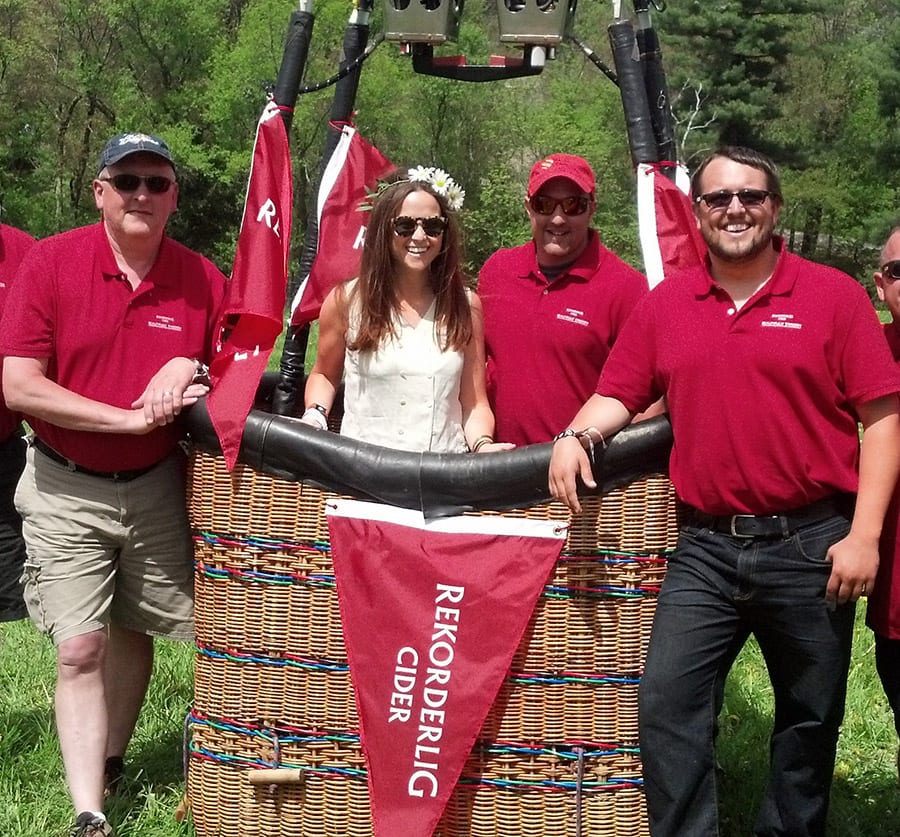 Founder / Owner / Principal Pilot
That's me! My infectious enthusiasm for the sport of ballooning took shape as a youngster, chasing down balloons on my bike during the early years of the Adirondack Balloon Festival. A few years after graduating from SUNY Oswego, I decided to pursue my ballooning dreams and began SunKiss Ballooning. My principal training took place in Albuquerque, NM, site of the world's largest balloon festival. My team understands the importance of ongoing training and professional development. I'm also in constant contact with pilots around the world about the latest in balloon technology, safety concerns, and more. I've worked with professional pilots in teaching safety seminars approved by the FAA. I'm eager to share my love of ballooning by providing a safe, exciting, captivating, and memorable ballooning experience for you!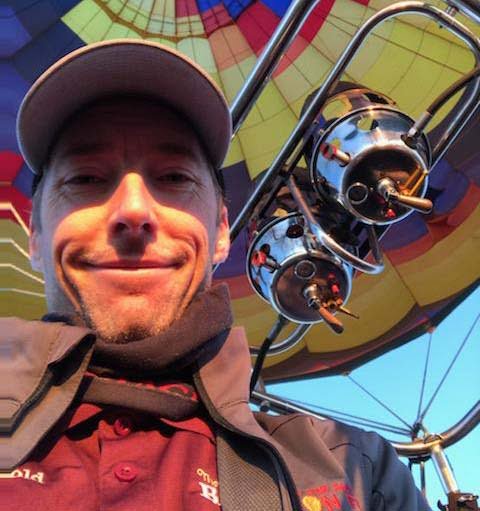 Scott has been around hot air ballooning since day 1. Born and raised into a family that has been ballooning since 1978, Scott has seen and experienced many aspects of the sport. Scott started learning to fly balloons at the age of 14 and received his Commercial rating in 2009. Scott has flown 1000's of passengers in the last decade and hopes to keep giving passengers the best hot air balloon ride experience possible. Scott greatly values his legacy in the hot air balloon industry all thanks to his father Jim Griswold, and hopes to pass on the tradition to his son Owen. One of Scott's favorite places to fly is right here at our base of operations in the Glens Falls/Lake George region.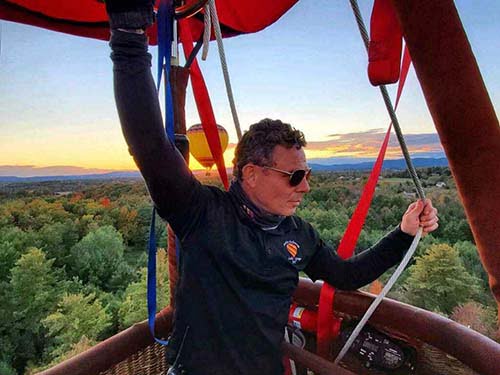 Adam Carusone is a commercial hot air balloon pilot and flight instructor Who is introduced to blooning at the age of 9. His parents pioneered the 1st commercial hot air balloon ride business in the State of New York; Adirondack Balloon flights. Adam is fulfilling a childhood dream of piloting and sharing the sport with others, Adam is a proud member of the SunKiss Ballooning Team.
Commercial hot air balloon pilot: My first balloon ride happened in 1987 for free and the following month I invested into a used balloon system with another commercial balloon pilot in order to learn how to fly hot air balloons. I received my private HAB license in Oct.1989 and earning a commercial rating Sept.1992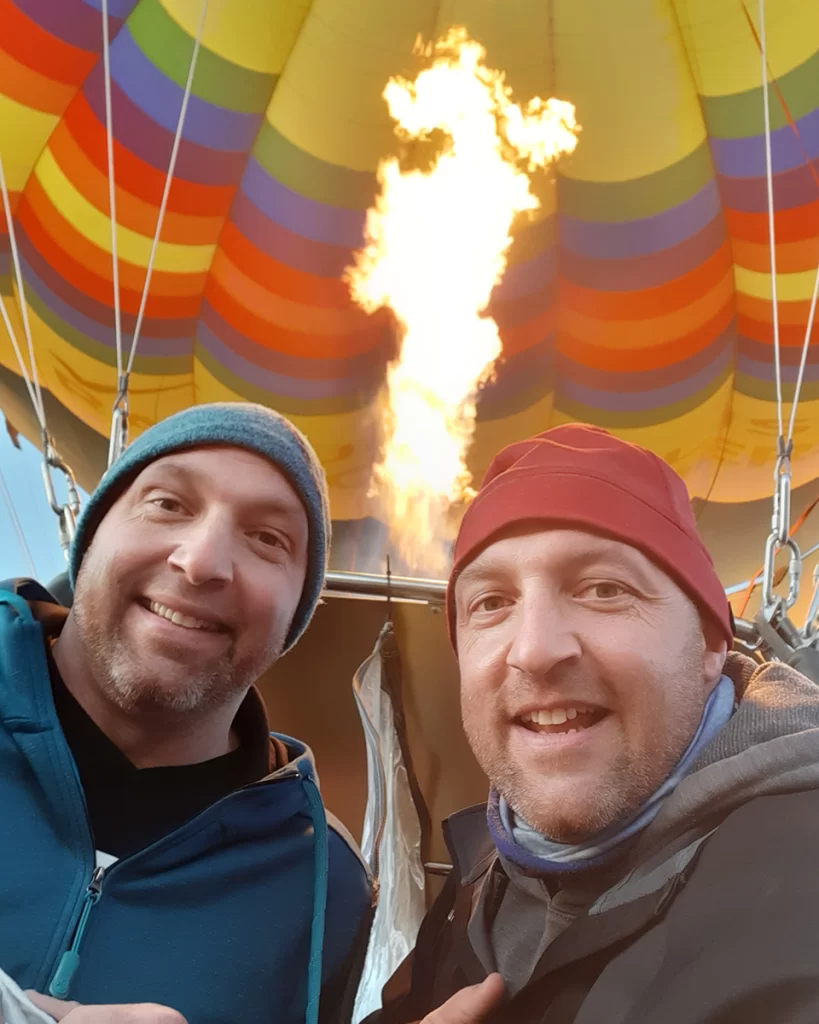 Scott is my twin brother! He used to chase balloons with me as a kid. He's responsible for critical tasks during inflation, in addition to leading the chase crew, monitoring surface winds, and checking out landing sites ahead of the balloon. A key to safe and enjoyable ballooning is a good crew chief…we've got one of the best! Scott is a great help to have around, and has many years of experience at the Adirondack Balloon Festival.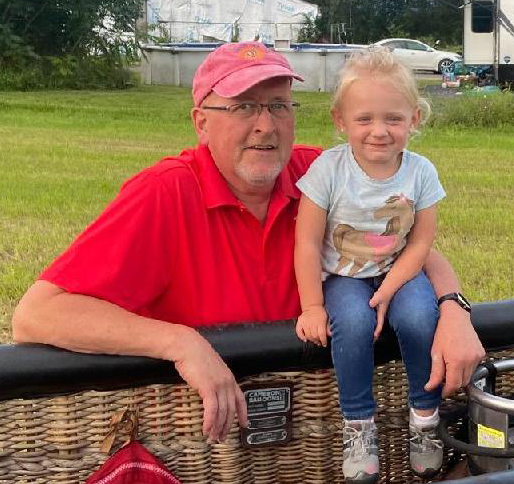 Dave White– Crew Chief Dave is a past passenger turned balloon enthusiast. Dave's wife purchased a balloon ride for him as a gift. After his flight we invited him out to crew for future flights and have been able to share our love for ballooning with Dave and his family ever since! You will see Dave on most flights entertaining our passengers and playing practical jokes. Dave and his wife have traveled all over with us to festivals, including World's Largest Balloon Fiesta in Albuquerque, NM, International Festival of Balloons in St Jean sur Richelieu , QC, and Balloon Fiesta in Sussex, NB.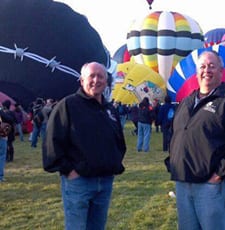 You guessed it; Robert White is Dave White's younger brother (on the right). We got Dave hooked, Dave got Rob hooked, it's a chain reaction! Robert is a great help, always there when we need him. He puts his amateur photographing skills to work and gets great shots of our flights to be shared on our social media sites. Rob has also had the pleasure of taking to the road with us for the World Largest Balloon Fiesta in Albuquerque, NM and the International Festival of Balloons in St Jean sur Richelieu , QC.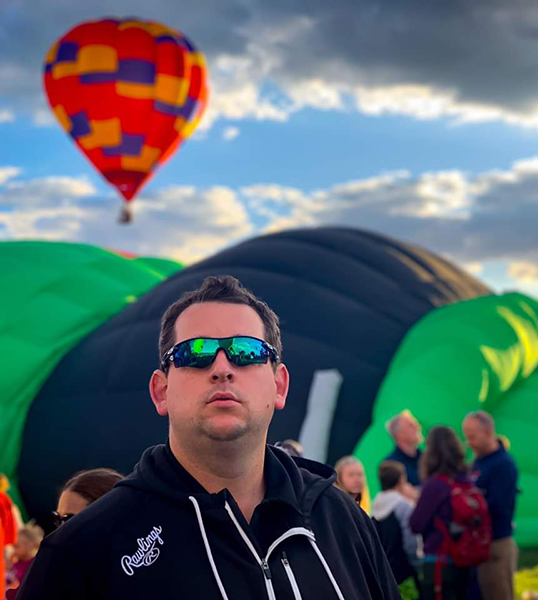 Ryan enjoyed hot air balloons since he was a young kid when he would attend the Adirondack Balloon Festival. He started crewing with his father Rob White (See Above). Ryan took his first flight in 2016 and can't keep him out of the basket now.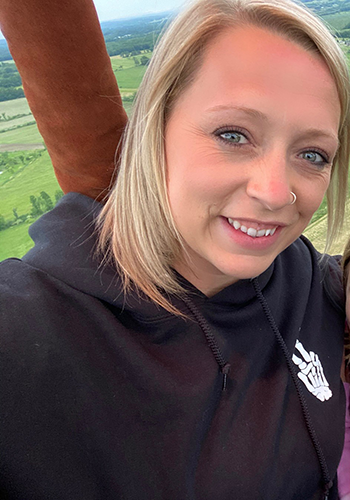 Give Pam a call to book your flight & she will assist you with any questions you may have.
Carlos Ross, Abraham Gadway, Nikolas Conlon, Ray Schroeder, Chris Spangler, Emily Wilson, Starling Ross, Jeremiah Gifford, Jeff Sherlock, Mike Locke, Pam White